Latest video album uploaded
2022-07-18
By: admin
Posted in: Latest Uploads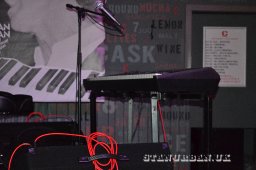 Good news, I've dusted off a few archived video clips of Stan's Hometown gigs in Dundee, Scotland back in 2015. That year Stan performed gigs over 2 consecutive nights in Clarks Bar.
Here's the clips from the first night's gig on 19th August 2015 . I hope you enjoy them.
Clips from the second night's gig will soon be available so make sure and visit again!
Admin.
Tags