2020-12-05
By: stan
Posted in: Biography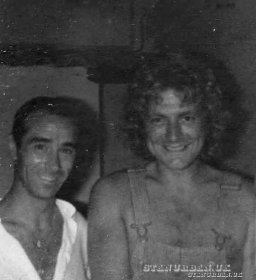 This happened after a gig in Ibiza, 1979.
After a regular nightly gig in La Reja, San Antonio, a chap who had been coming in every night, making requests for obscure rock ' roll numbers, started chatting.
He looked like a musician so I asked him the name of his group.
A few seconds passed by. He replied...
"Led Zeppelin".
It was Robert Plant, and Zeppelin were the biggest band on the planet at the time.
We both laughed at my discomfort, then he introduced me to his wife and kids.
We did a few sets together, and ended up good friends.
Tags